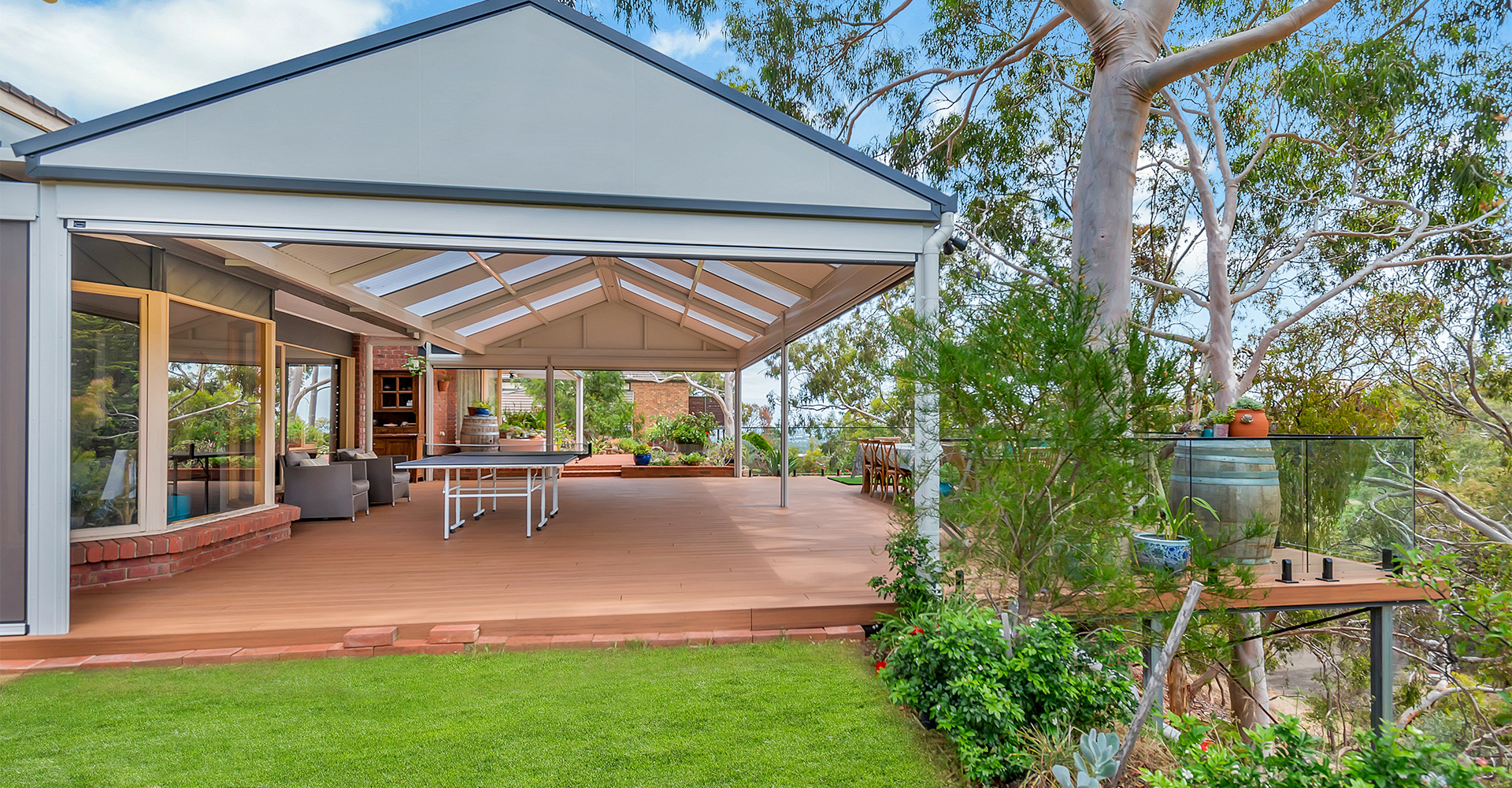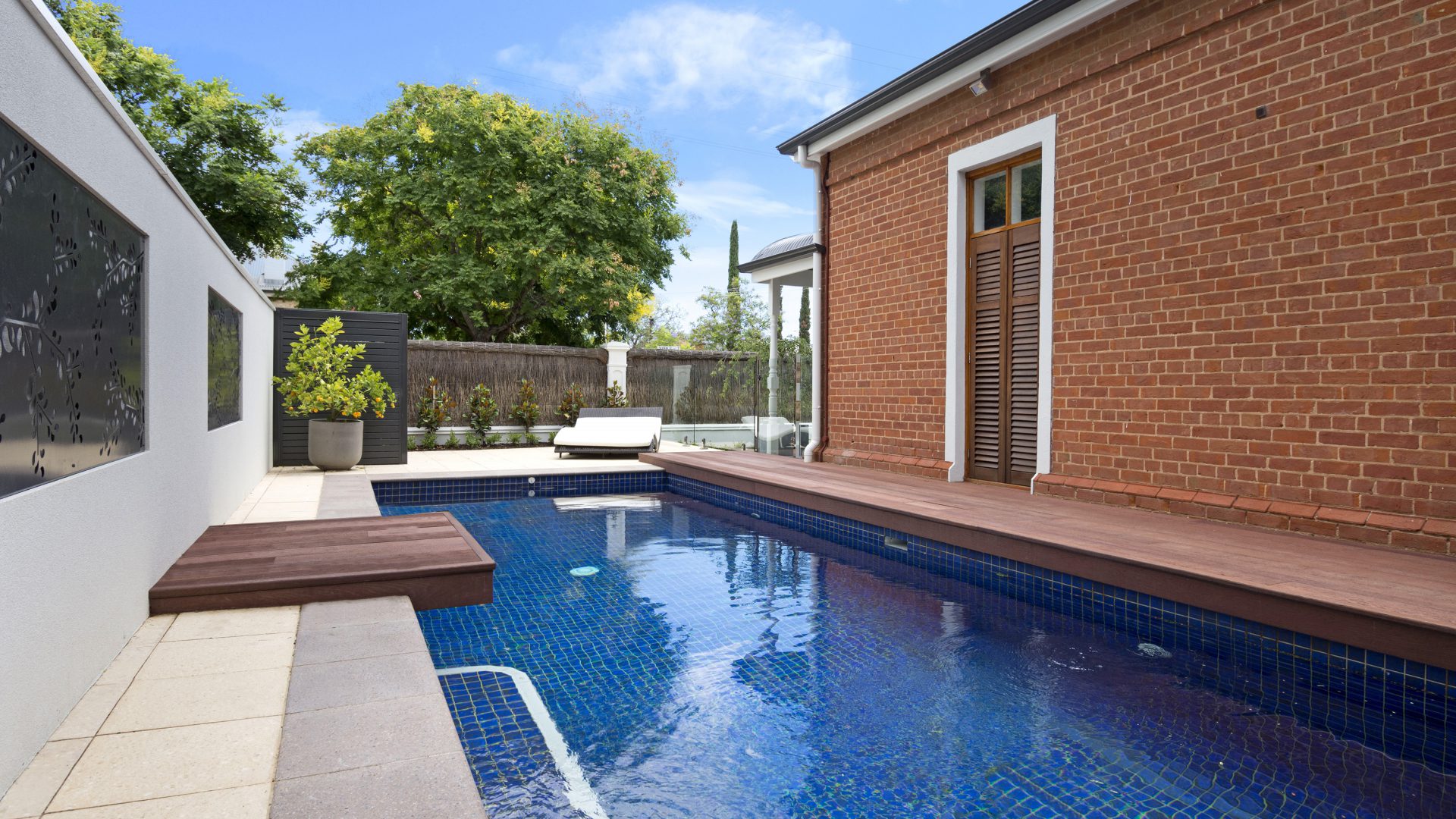 FAQ's
Frequently Asked Questions
We use materials that are ideal for hot summers, such as the 40C days South Australia experiences each year, as well as offering rain protection. The right material plays a very important role in protecting you and your home from the harsh elements. Click here to read more about Solarspan.
Planning and designing are a critical part of your home improvement additions. One of our experienced design consultants will be happy to visit your home or business to discuss your needs and take some measurements. Not all jobs are the same and neither are quotes from opposing companies. We look into all requirements such as strengthening, water removal, especially aesthetics and value for money. There is absolutely no charge for this service.
Yes we lodge to Council, and keep in touch with the Councils throughout both the planning application and building application. We act for you until the entire building approval process is complete. Our products are engineered to the latest Australian Standards (AS460) which simplifies the council approval process.
After our site visit we then bring your ideas back to the office to prepare a 3D visual concept drawing and quote. We then make a follow up visit to show you our concept ideas. This consultation process is free and there is no obligation to buy. We want you to feel at ease with your decision if you decide to have us build your project for you.
Licensing & Qualifications
We have an extremely knowledgeable team exceeding 150 years' experience in the building industry. The installation teams have been with us since the company's inception. We keep the same teams and don't chop and change because we know we have a reliable and fussy tradespeople, who are also fully up to date with training requirements.
The Managing Director, Rohan Woodberry, has a wealth of knowledge over his 33 years' experience in the building industry. He has worked for companies of the likes of Stratco, Metaland, Stramit, and Fielders – a Guru in the home improvement industry!
We are certified and qualified in these areas:
An authorised distributor of the Victory Patios & Carports.
The Essential Elements of Roof Framing /Trusses
Trex Pro accreditation for composite decking
Construction Industry White Card Holders
Senior First Aid
We are members of the Housing Industry Association (HIA) which means we regularly partake in industry specific training. Our installers are all currently registered members of the Construction Industry Training Board (CITB). You can rest assured we hold full supervisors' licenses and are always happy to show our current licenses when we arrive.
Reliability & Efficiency
Once you place an order we will issue you with a 'what happens next' so you will be fully informed of the processes and progress of your job. You will speak to the same dedicated internal project manager who will keep you in the loop in regards to your jobs progress with councils, scheduling build times and organising delivery times.
Your construction project is managed by the business owner so enjoy a worry-free installation.
We respect your property and we will remove all builders mess from site leaving the job neat and tidy.
Quality
All structures are fully certified to Australian standards. In the case of a difficult design in which your structure is out of the normal specification, we will have it privately engineered or certified.
Our Pergolas, Verandahs, and Carports offer the best in the home improvement industry. 30-year Victory Home Owner Warranty, 42-year Steel Substrate, 30-year structural warranty, 30-year paint performance warranty, 20-year corrosion warranty. In the unlikely event that you have a claim, we will liaise with authorities on your behalf. Decking Products: 25-year Trex, 25-year Millboard, 10-year Hardie Deck.
Insured
We are fully insured. Although the minimum requirement is $5,000,000, we have obtained $20,000,000 Public Liability Insurance, which allows us to build both domestic home improvements as well as commercial projects. In all projects over $12,000 it is a legal requirement to have Home Warranty Insurance to protect you (the home owner) in case anything goes wrong during the building process. This insurance is a requirement by local Councils. We supply them with the policy and this helps simplify the council approval process.
Reputation
Our reputation means a lot and we are grateful to receive a high percentage of repeat and referred customers. Whilst we wish we could send you to the backyards of many homeowners to see our structures, there's an element of privacy we have to respect – However, we welcome you to read our testimonials here on the website and Google & Facebook Reviews. It is here that you will see previous customers' experiences.
Importantly ALL images on this website are photos of work we have completed. We DO NOT USE 'marketing photos' provided by product brands. All design concepts are the work of Creative Outdoors.
Our projects have included charity work, domestic home improvements, and commercial work. We are very proud of a project we completed at Walkers Flat, where we converted a 110sqm river shack into an outdoor/indoor living area totaling nearly 500sqm.
Our commercial projects have included many South Australian schools, private colleges, and kindergartens. Wolf Blass Winery staff area customised with Shiraz leaf laser cut roofing. 450sqm of roof cover for our precious police horses at South Australian Police Barracks (SAPOL). Aged care Homes for St Basils, Stockland, Karidis Retirement Villages, Prancing Pony Brewery Outdoor area.
Speciality
If your house has an unusual layout or you want something different, no problem we'll take the challenge. We specialise in non-standard designs and can provide you with a 3D conceptual drawing so you can visualise our ideas. We have built Gable verandahs turning corners, spilt ridge pitched patios, uplifted roofs to allow housing of boats, and tapered Gable pergolas to name a few.
Our Products
Adelaide's most trusted Pergola designer and builder