Creative Outdoors
Charity Work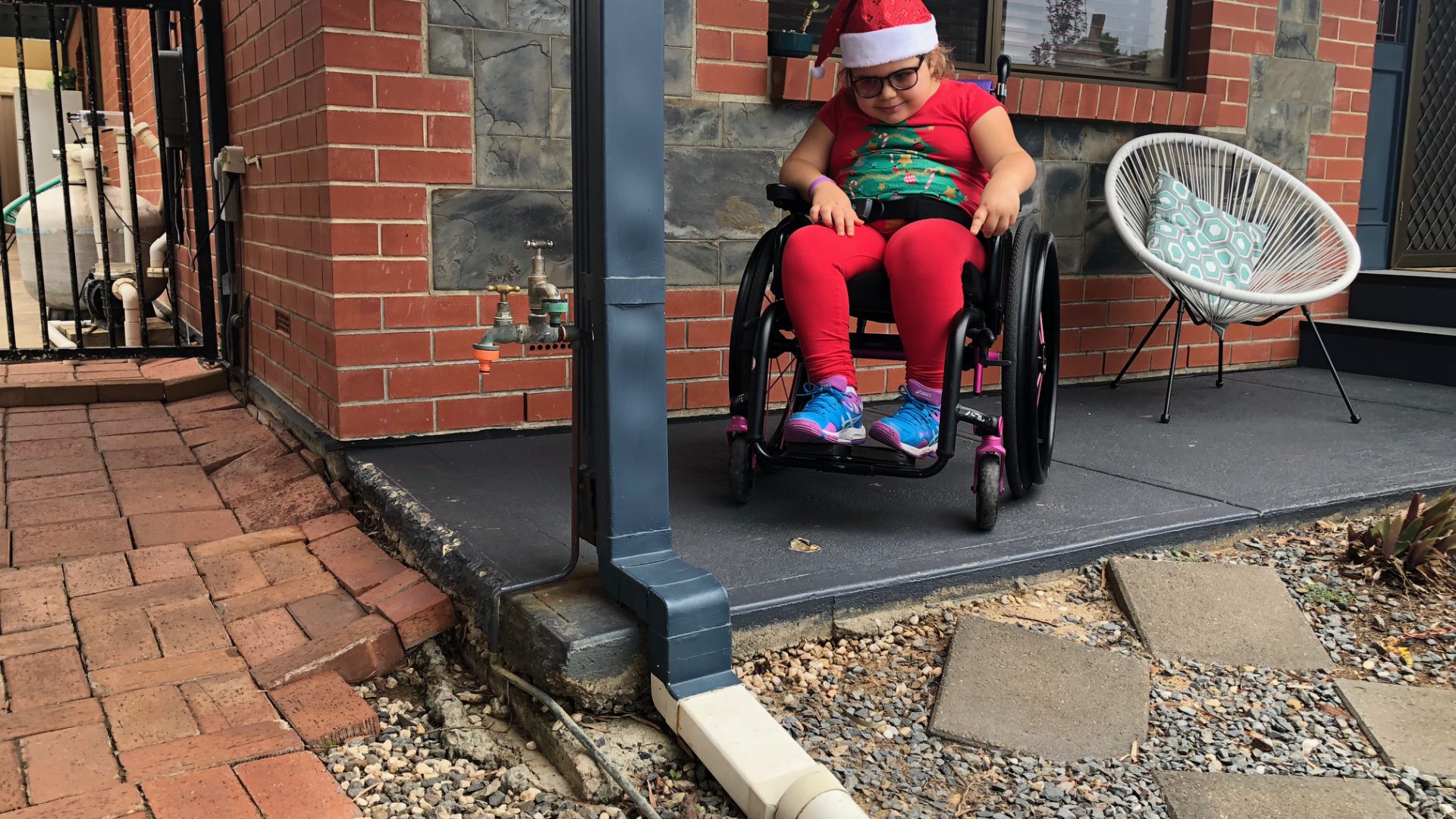 Creative Outdoors
Charity Work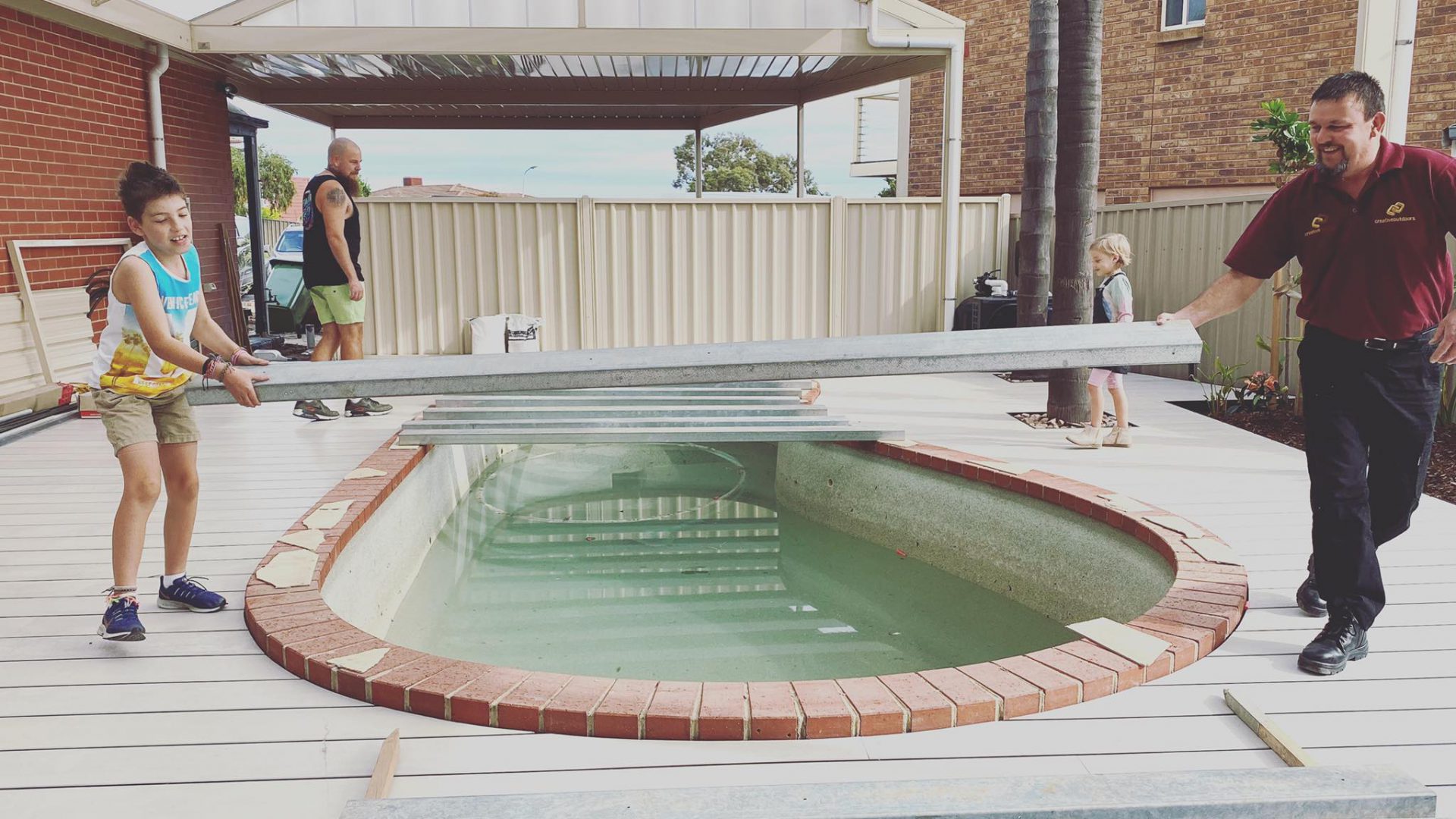 Charity Work
Juno's Wish
Juno was born with a syndrome that has caused severely visually impairment. She has hormone deficiencies, intracranial malformations, hip dysplasia, scoliosis, neuromuscular disease, and is Autistic. So, as you can imagine Juno & her family face many challenges every day that most of us take for granted.
Juno's big brother Rourke has multiple anaphylactic food allergies which is another challenge the family work with every day. Then there is the youngest of the family Olive, and what a little pocket rocket she is! Mia & Andrew (Mum & Dad) take all these challenges under their belt like some superhero team.
One of the biggest challenges they have is Juno getting around safely. There are so many trip hazards! From undulating paving to unsuitable steps and gas pipes running across walkways. There are also water issues and retaining issues. Juno also can't use the pool for long periods of time as it exposed to the sun. The pool is an important part of therapy for Juno so to be able to use the pool in her own home is so important.
We soon came to realise that they had a lot more issues around the home than just a few tripping hazards and we wanted to help in whatever way we could.
So, we got to work. The end result a new carport made wider for wheelchair access. Pergola and BBQ area installed with insulated roofing for all year-round protection. Pergola over pool installed with 20mm Polycarbonate with 99% UV, so all year-round therapy with no need for sunscreen. All new HardieDeck installed with no gaps, and no steps to eliminate tripping hazards.
It took a village of support and we would really like to shout out and show gratitude to Jae, Ben, Phil, Deb, Daniel, Tim, Bakers Plumbing, Systematic Plumbing, Softwoods Modbury, City of Marion, Cleanaway, HardieDeck, Remote Air Services, Revolution Roofing, Urban Oz, Glass Outlet
Follow their Facebook page 'Our little Junebug & Co.'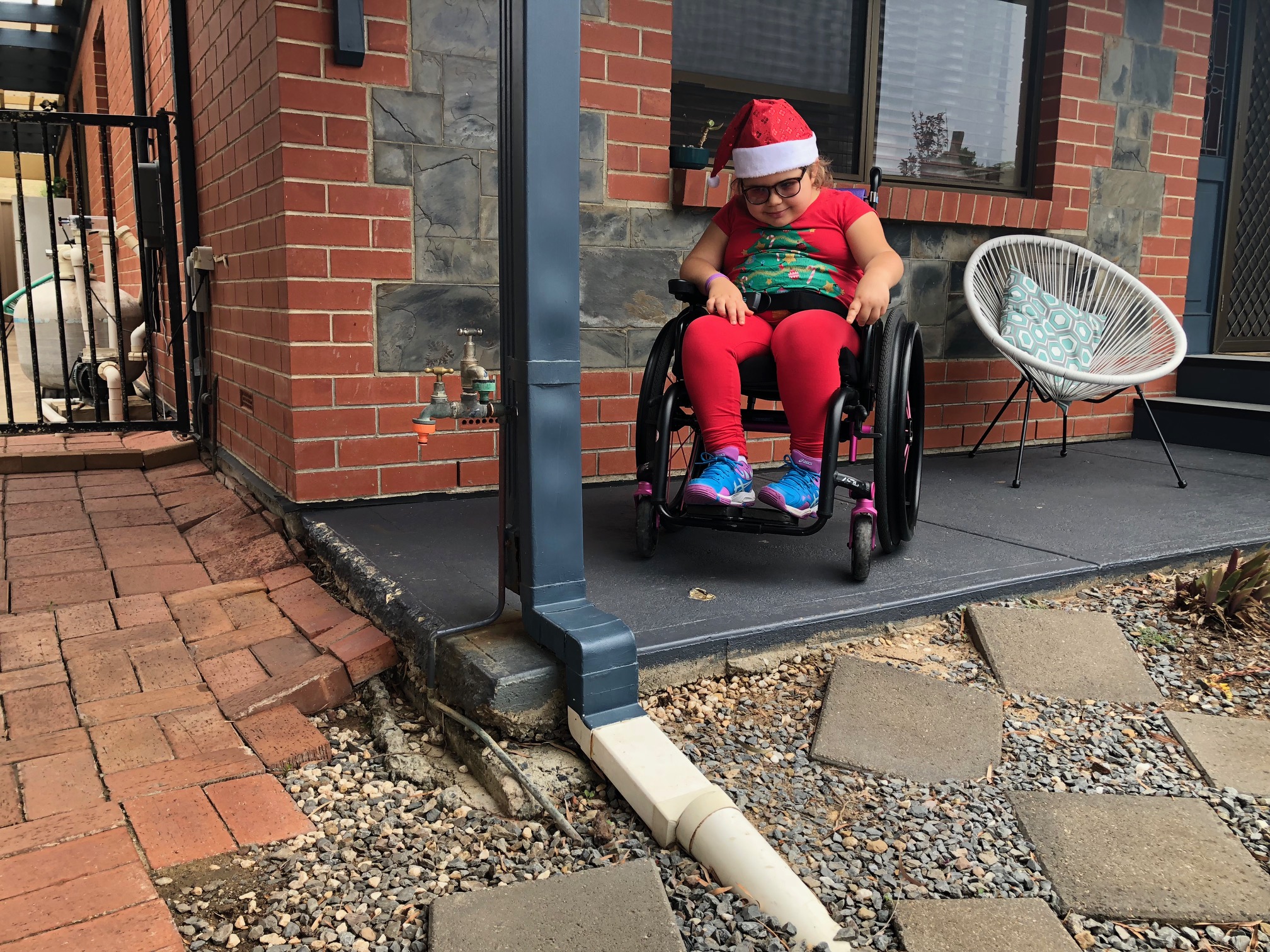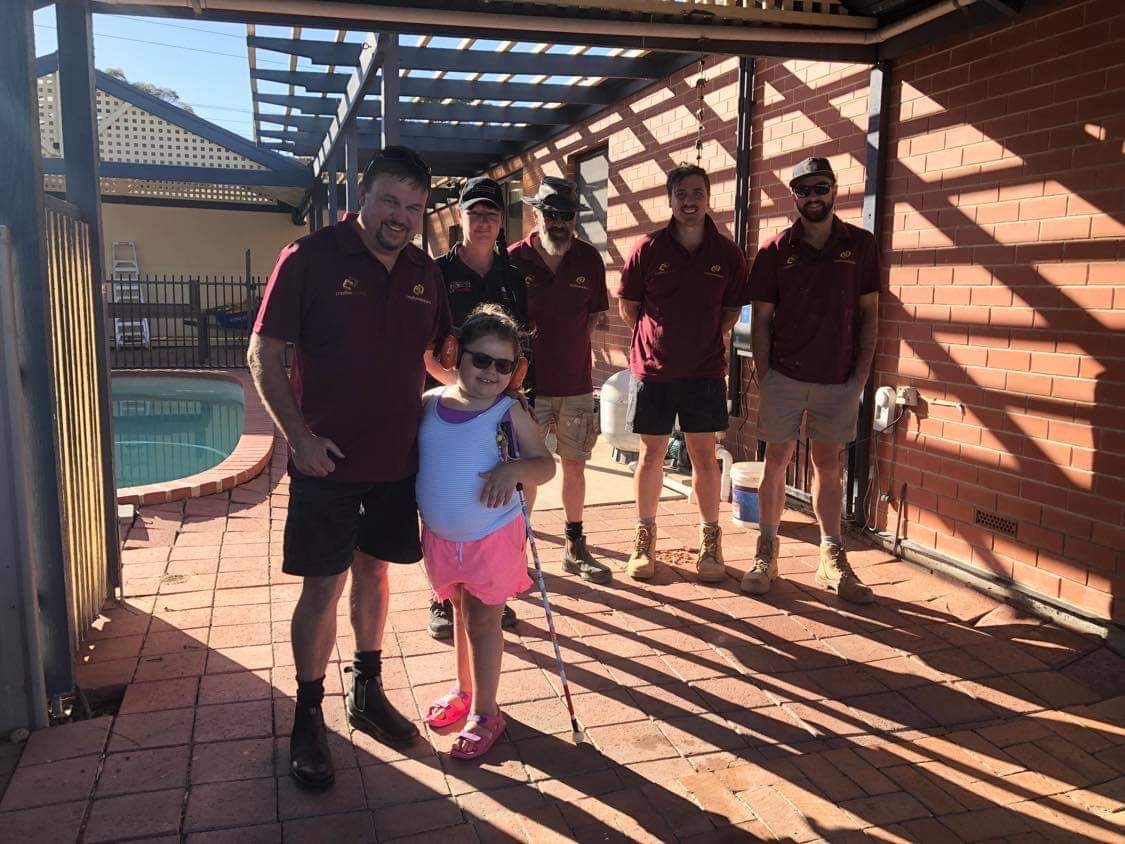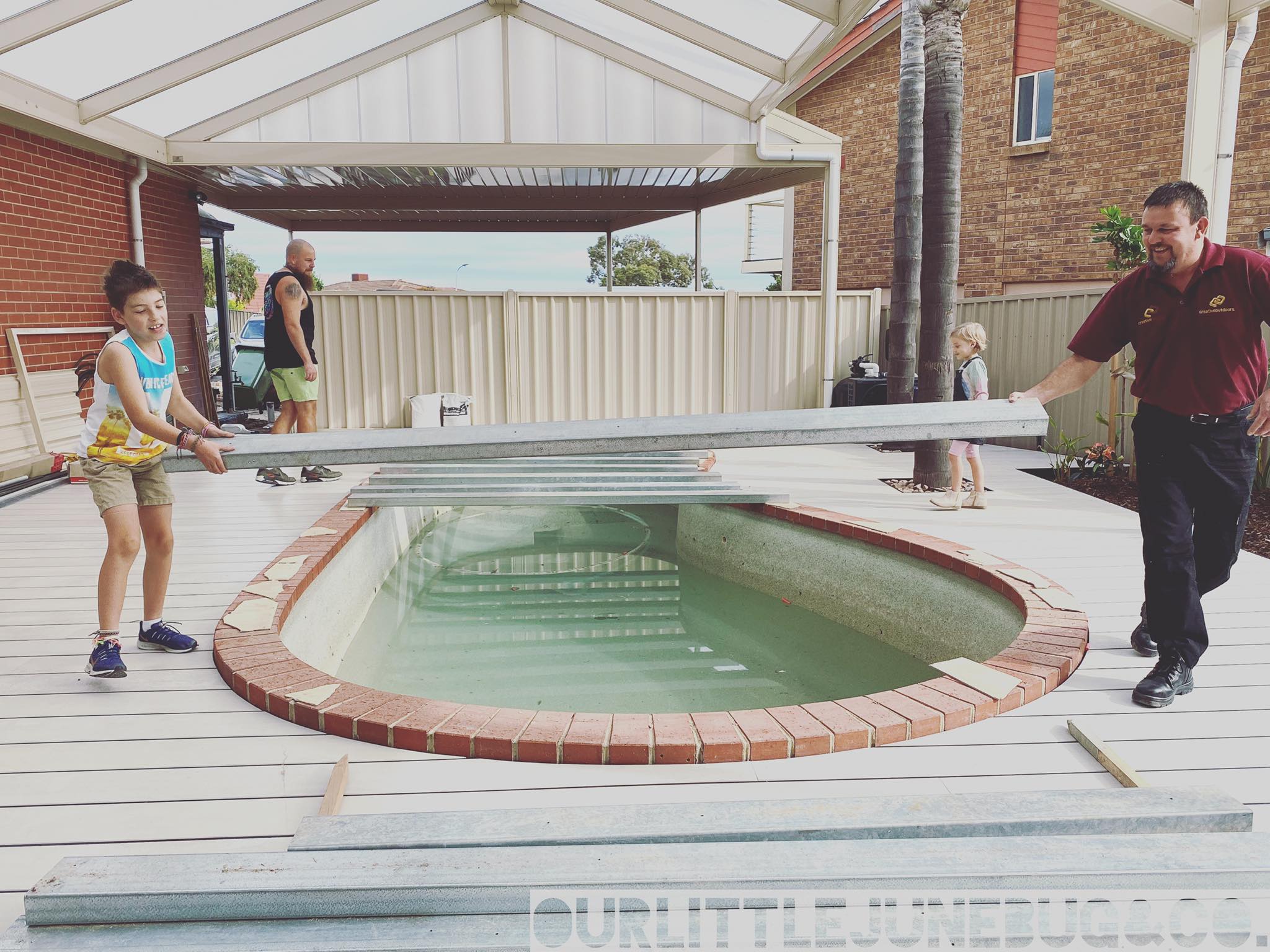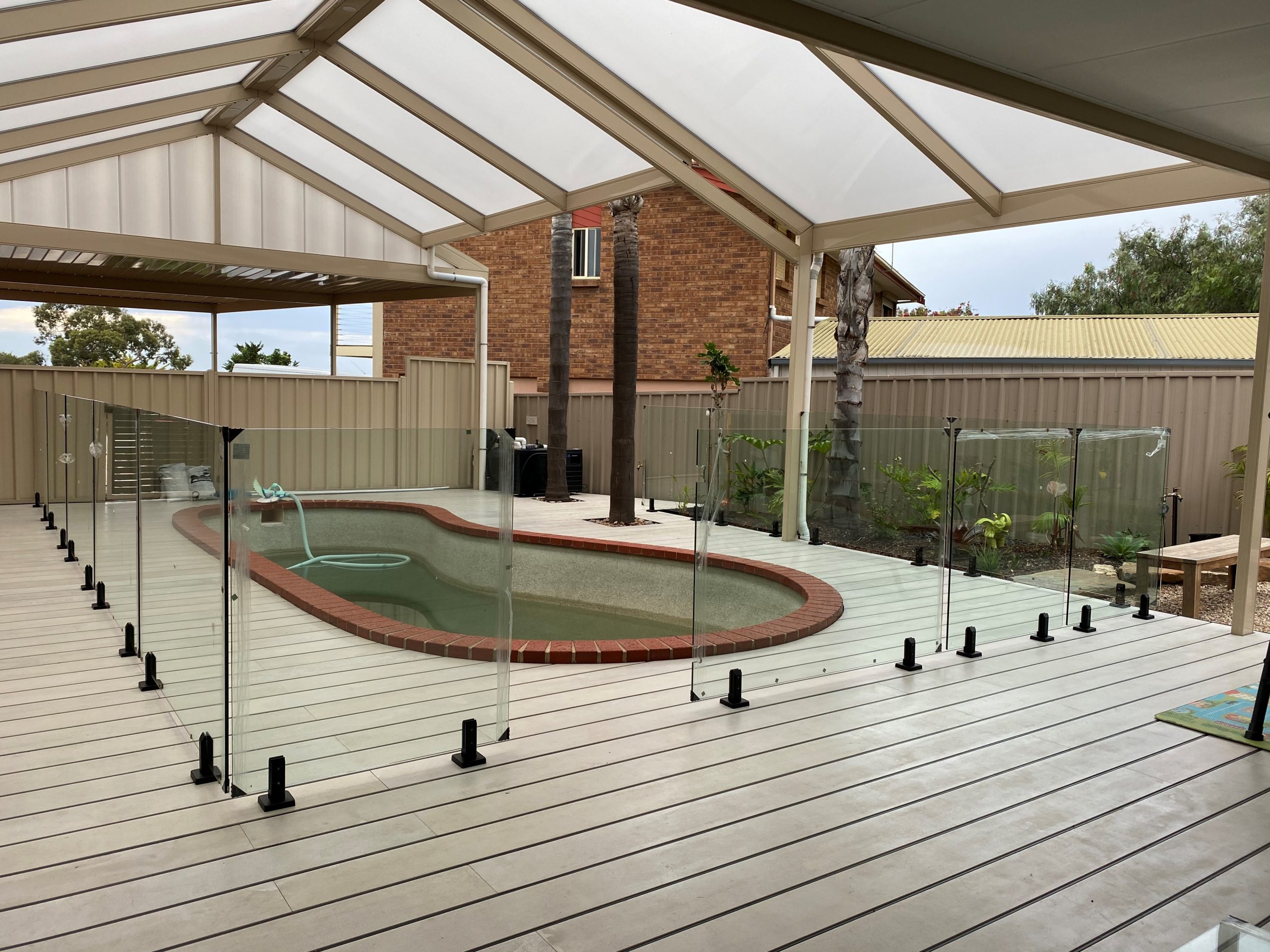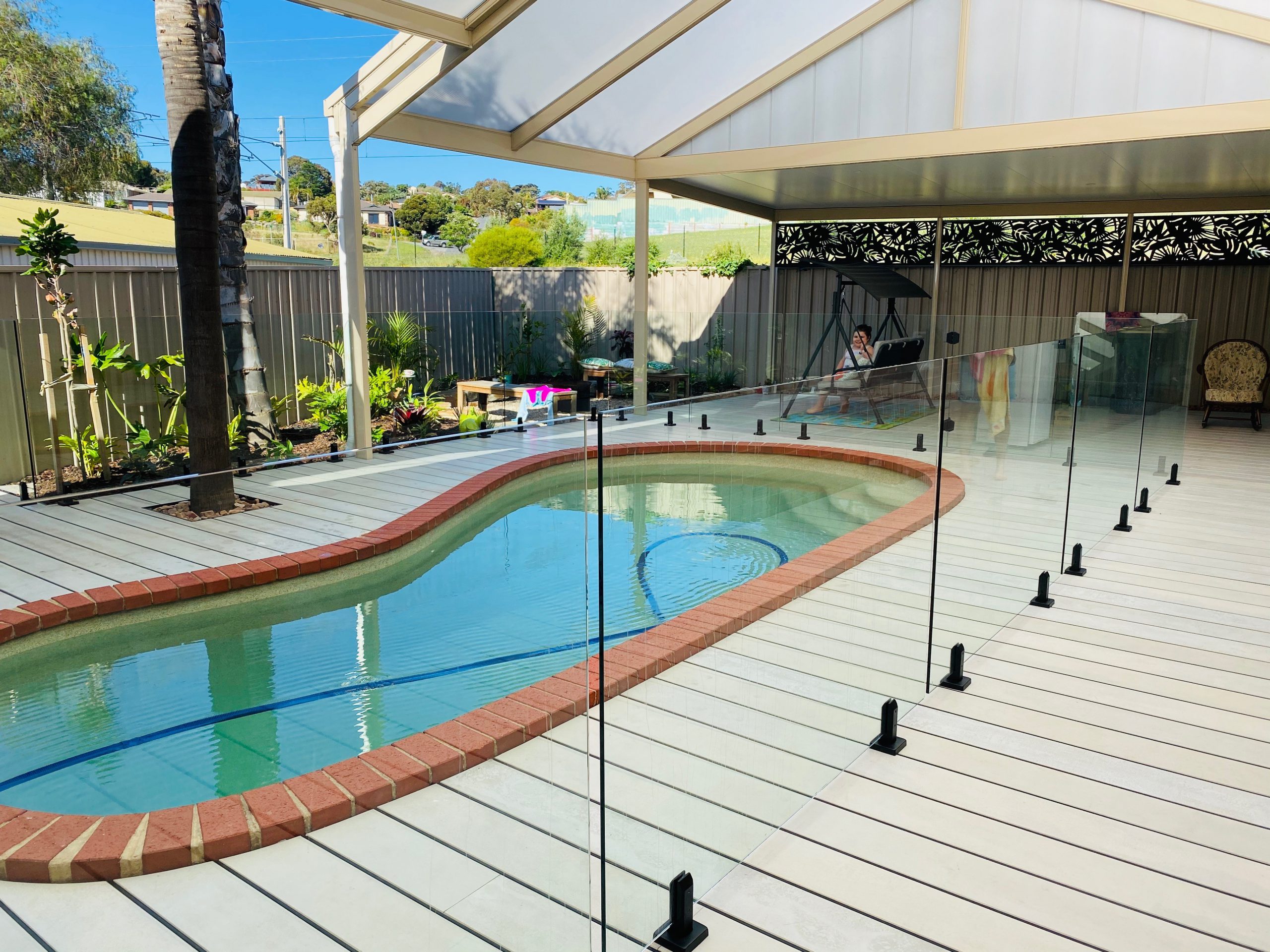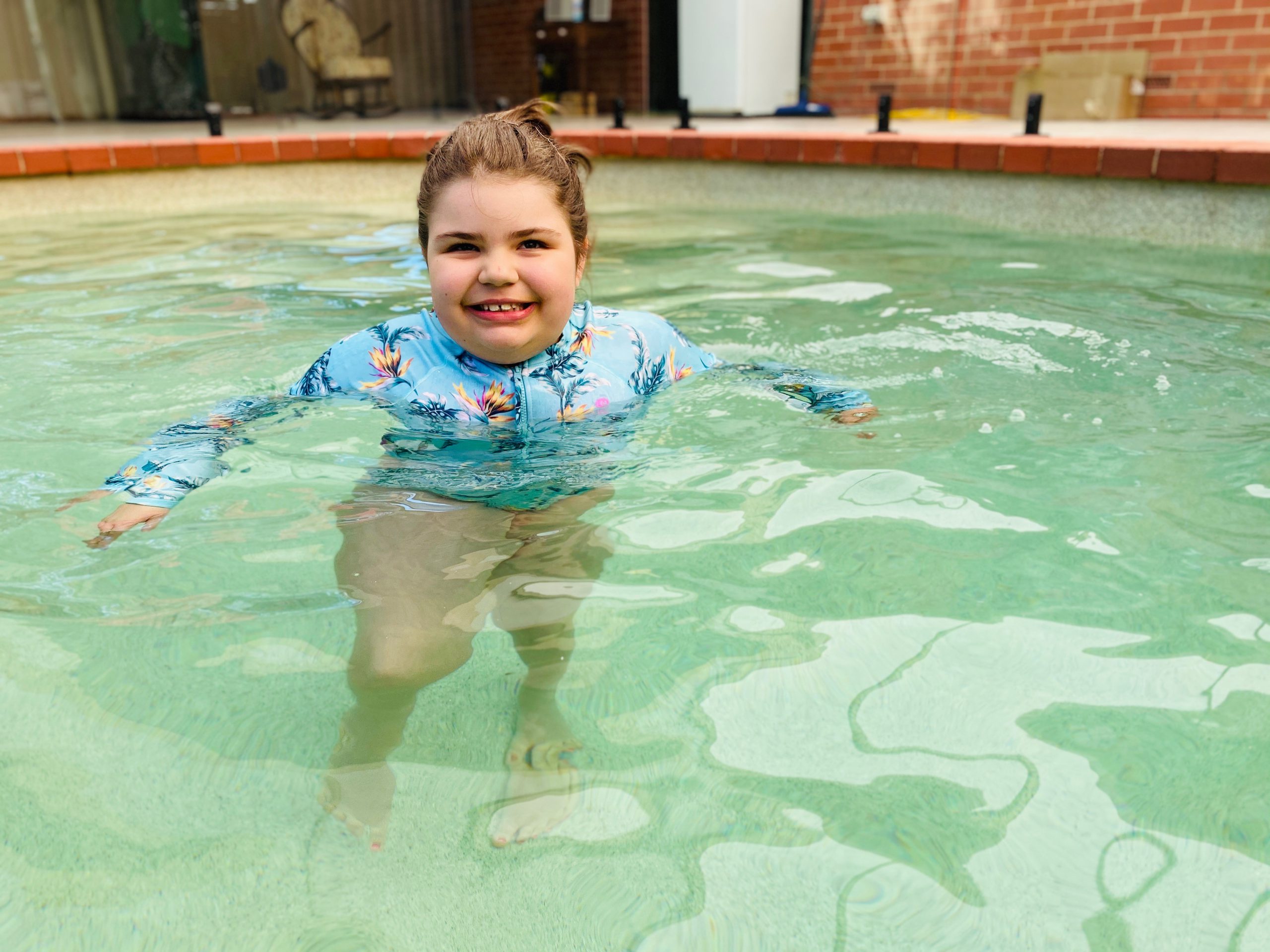 Juno Our Gift
Charity Work
Puddle Jumpers
Puddle Jumpers reached out for some support. Puddle Jumpers is a non-profit organisation committed to responding to the social development needs of society's most vulnerable children. Puddle Jumpers Forestville location was in urgent need of some TLC.
Creative Outdoors got the team together and installed Carport and Verandah and Re-roofed the house roof, jointly with the support from Revolution Roofing. Certainly a good feeling to help with bringing smiles to those children's faces.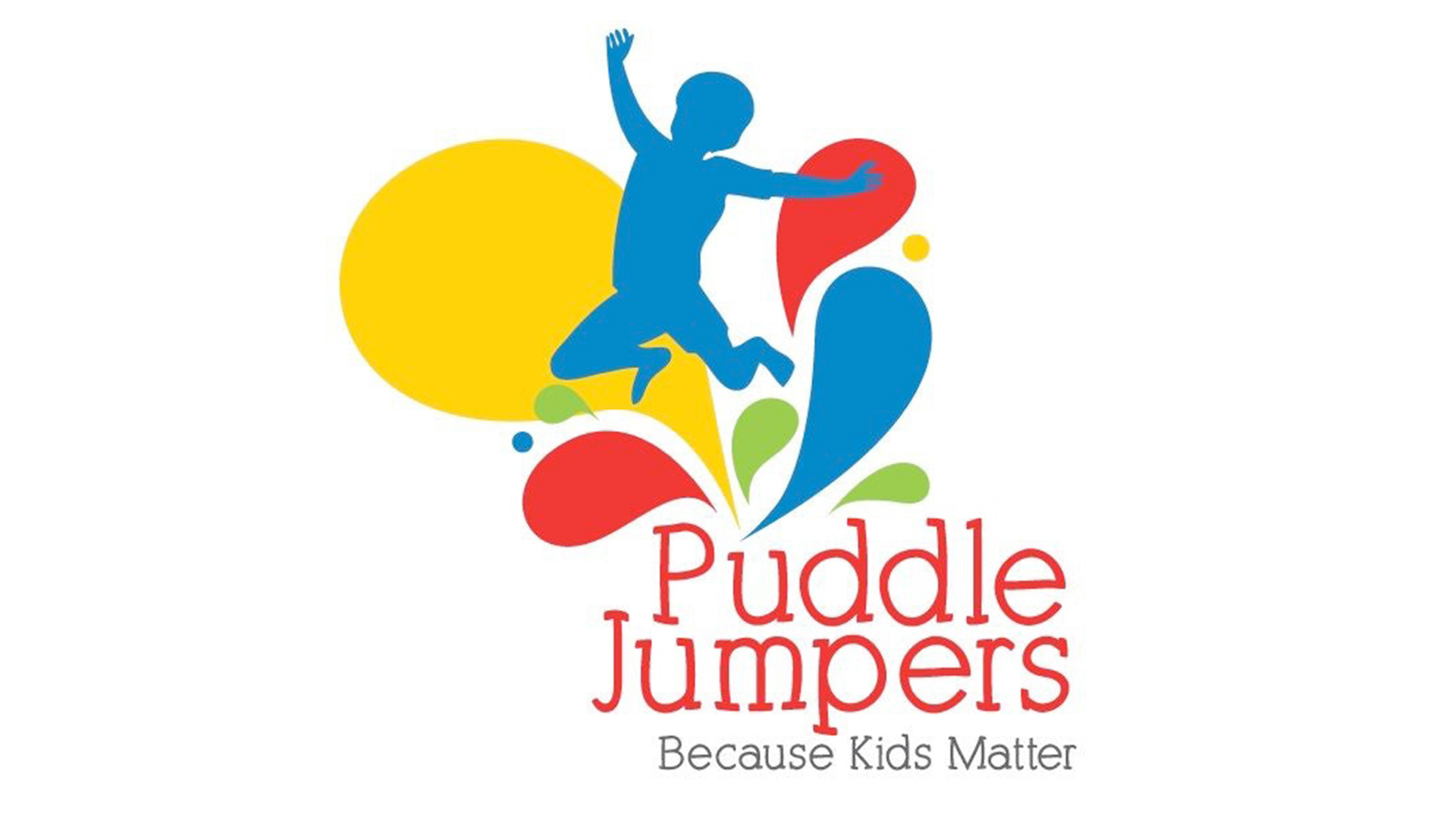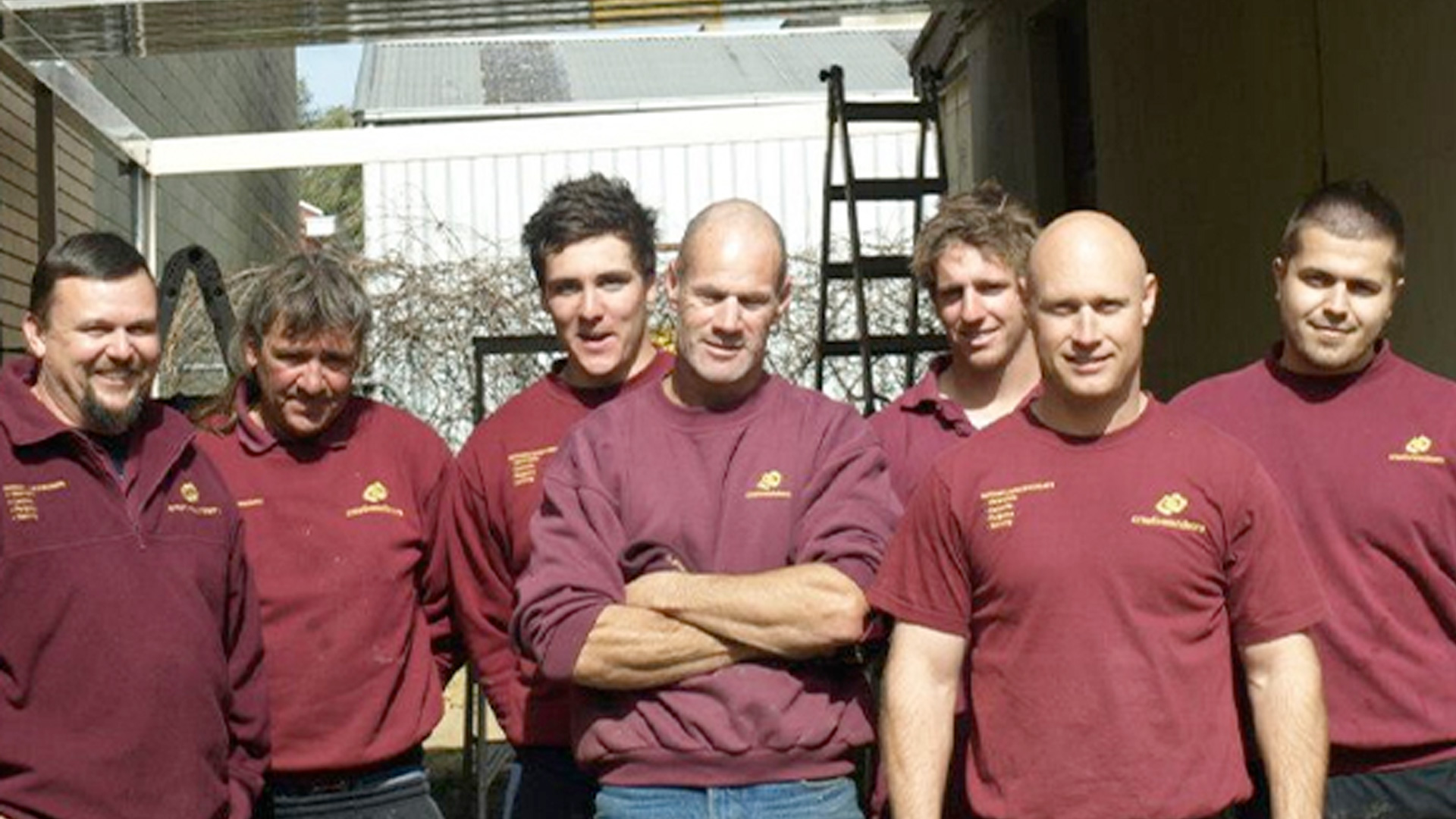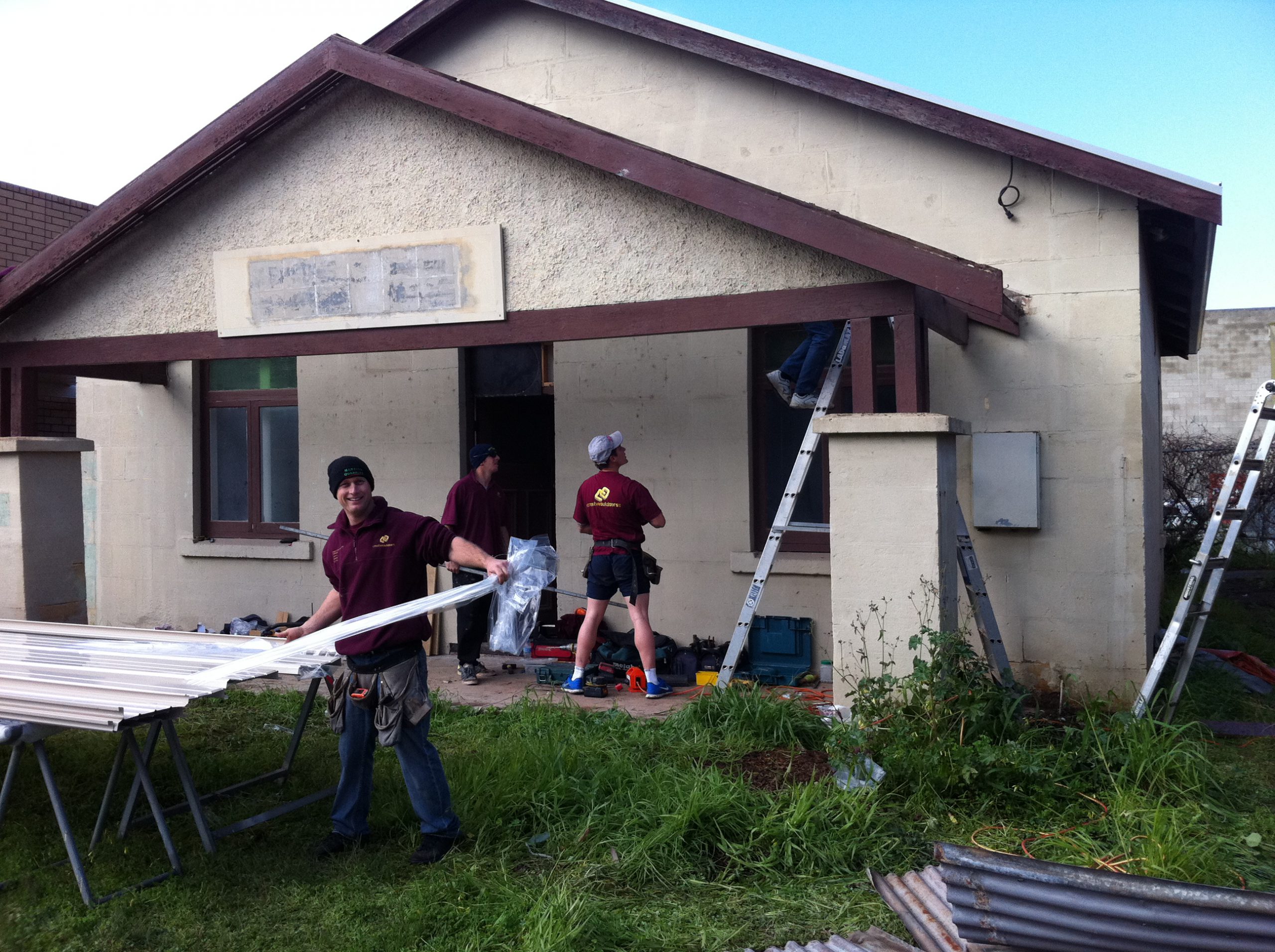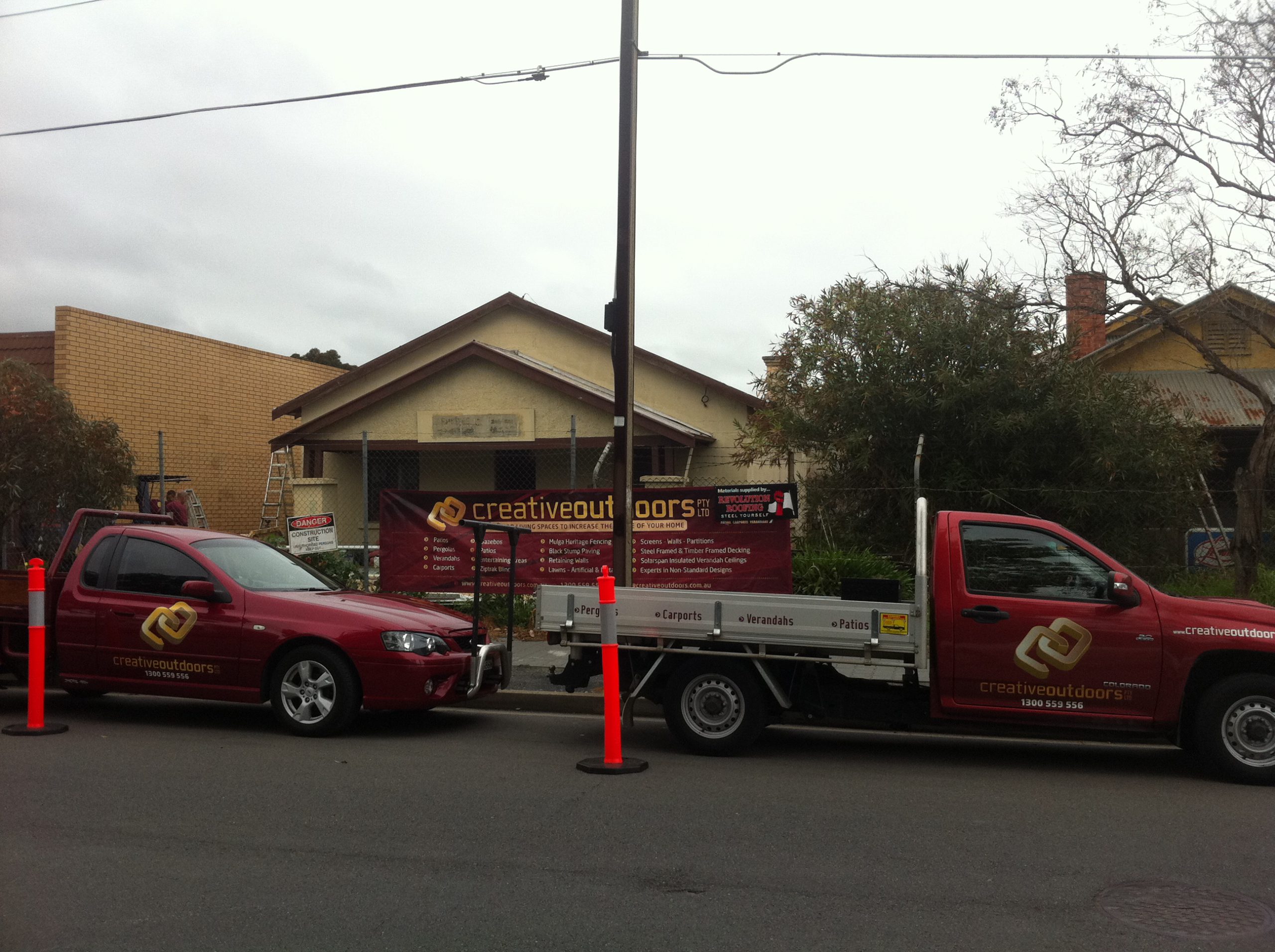 Our Products
Adelaide's most trusted Pergola designer and builder